QUEEN ST
IMPORTANT NOTICE
SHAMBLES
| | |
| --- | --- |
| "Shopping in the heart of Huddersfield has never been easier, at the convenient and friendly Piazza Shopping Centre..." | |
| | |
| --- | --- |
| | With 35 retail units set within a fully-pedestrianised area, The Piazza Shopping Centre offers a relaxed and welcoming environment that is a central part of the Huddersfield community. |
Welcome to

The Piazza Shopping Centre
Huddersfield
PIAZZA CENTRE ENTRANCE
24 KING STREET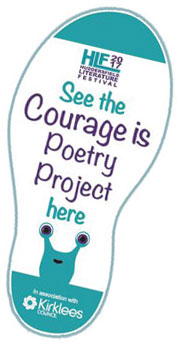 22 KING STREET
VICTORIA LANE
14-16 KING STREET
16 - 18 KING STREET
TAXI ?
1905 Click the picture
KING STREET
Visit The Packhorse Centre Huddersfield
Located in the heart of Huddersfield, offering visitors a bright and welcoming shopping experience.
The centre provides over 40 shops on one accessible refurbished covered mall.
The Packhorse Centre is located within the town centre retail core in an excellent trading position, having frontage and an entrance situated on pedestrianised King Street, the prime retail thoroughfare, together with additional entrances from Market Place and Kirkgate.

Burger King ~ Patisserie Valerie ~ Ann Summers and many more
4 KING STREET
Brintons
Ulster
Axminster
Old Charm
Parker Knoll
Sherborne

3 Piece Suites
Dining Suites
Carpets
Beds
Recliners
Sofas

Step into Thatcher's of Huddersfield and discover a world of beautiful furniture and carpets to enhance any home.
Displaying a combination of traditional styles and more contemporary designs, Thatcher's has something for everyone in three extensive showrooms all on one level.

82 Leeds Road
Huddersfield
TAXI ?
NEW ST
CONTINUE ON KING ST
TO CROSS CHURCH ST
HUDDERSFIELD
Y

our screen should look like

the picture above with navigation icons to the side, top and bottom.
If it does not, please click the image above to gain full website access. Thank you.
BOOTS OPTICIANS
EYE CARE
TEL 01484 519229
click to cross
BOOTS THE CHEMIST
PHARMACY & MORE
TEL 01484 421756
HUDDERSFIELD
FOOTLOCKER
SHOES
TEL 01484
HD1 2QB

THE LOOK
FRAGRANCE SHOP

TEL 01484 533113
'Perfume, Aftershave, Cosmetics, Hair accessories'


We present a "then and now" view of King Street with pictures from the Kirklees Photographic Collection. Click above.
MARKS & SPENCER
FOOD HALL ENTRANCE
TEL 01484 548115
BUZZ MOBILE
PHONES & ACCESSORIES

TEL 01484 917843
VirtualHuddersfield

TO NEW ST

HUDDERSFIELD