SOUTHGATE
IMPORTANT NOTICE
TAXI ?
90

NORTHGATE
72

NORTHGATE
72

NORTHGATE
UNION STREET
Aerial View of this Area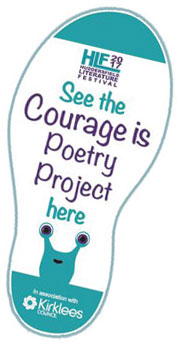 NORTHUMBERLAND HOUSE
LORD ST
NORTHUMBERLAND ST

Welcome to Chadwick Lawrence Solicitors, Huddersfield

Personal Departments

Civil Liberties
Conveyancing, Huddersfield
Debt, Dispute & Litigation
Employment
Family
Financial Services
Medical Negligence
Personal Injury, Huddersfield
Wills, Probate & Trusts


Commercial Departments

Commercial Property
Company Legal Health Check
Disputes, Litigation & Debt
Employment
Insolvency, Huddersfield
Intellectual Property
Licensing & Planning
Mediation
Miscellaneous Matters
BYRAM ST
NORTHUMBERLAND ST
WOOD ST
6 NORTHUMBERLAND ST


JPB Jewellery, 3A Half Moon Street
Huddersfield
Our personal jewellery services include:

• Bespoke diamond jewellery
• Specifically designed wedding rings
• Unique engagement rings
• Large selection of watches
• Earrings ~ Necklaces ~ Bracelets
NORTHUMBERLAND ST
NORTHUMBERLAND ST



Stafflex Recruitment in Huddersfield specialise in supplying temporary and permanent personnel for all types of jobs within local education, industry and offices.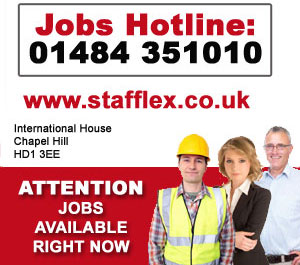 JOHN WILLIAM ST
TO

LEEDS ROAD
HUDDERSFIELD
Y

our screen should look like

the picture above with navigation icons to the side, top and bottom.
If it does not, please click the image above to gain full website access. Thank you.
Insurances
HOME TOWN
CHINESE RESTAURANT
TEL 01484 455085
HD1 6AE
NISSAN
CAR DEALER
TEL 01484 484848
HD1 6AE ‎


FIAT
CAR DEALER
TEL 01484 484848
HD1 6AE ‎


FRIED CHICKEN
RESTAURANT
TEL 01484 917364
EASTWOOD & PARTNERS
INSURANCE BROKERS
TEL 01484 820000
HD1 1DT
TO LORD ST

MAIN POST OFFICE
MAIL & SHOP
TEL 01484 539301
TO BYRAM ST

HOUSE HANNAH
APARTMENTS
TEL 01484
TO BROOK ST

STATION NEWS
NEWSAGENT
TEL 01484
click to cross
CENTRO'S
TAKE AWAY
TEL 01484 510636
DRAGON'S LAIR
TATTOO STUDIO
TEL 01484 546200

TO JOHN WILLIAM ST

HUDDERSFIELD