KING ST
IMPORTANT NOTICE
| | |
| --- | --- |
| "Shopping in the heart of Huddersfield has never been easier, at the convenient and friendly Piazza Shopping Centre..." | |
| | |
| --- | --- |
| | With 35 retail units set within a fully-pedestrianised area, The Piazza Shopping Centre offers a relaxed and welcoming environment that is a central part of the Huddersfield community. |
Welcome to

The Piazza Shopping Centre
Huddersfield
Visit our website at:

www.piazzacentre.co.uk
Street View - Victoria Street Click to enlarge & navigate

43-44 PIAZZA CENTRE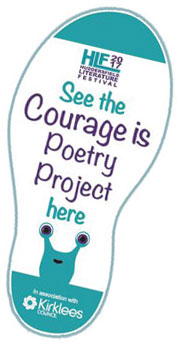 PIAZZA CENTRE
TAXI ?
14 THE SHAMBLES
12 THE SHAMBLES
SHAMBLES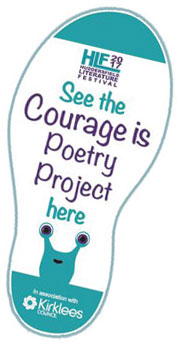 THE PIAZZA
36 THE PIAZZA
35 THE PIAZZA
33-34 THE PIAZZA
32 THE PIAZZA
31 THE PIAZZA
29 THE PIAZZA
27 THE PIAZZA
25 THE PIAZZA
PIAZZA CENTRE
PIAZZA CENTRE
PIAZZA CENTRE
Queensgate Market
Welcome to Queensgate Market, home to over one hundred shops who welcome shoppers six days a week.

From Monday to Saturday, this indoor market offers a vast range of goods and services.

Spend just a few hours in Queensgate and you can leave with a new haircut, nail extensions, a fabulous outfit for the weekend, probably with matching mobile phone cover and of course the family groceries.

Quick Links:
Video | Traders | Opening Times | Events | About | Click & Collect
| | |
| --- | --- |
| | With 35 retail units set within a fully-pedestrianised area, The Piazza Shopping Centre offers a relaxed and welcoming environment that is a central part of the Huddersfield community. |
Welcome to

T
he Piazza Shopping Centre
Huddersfield
Visit our website at:

www.piazzacentre.co.uk
Street View - Piazza Centre
Click to enlarge & navigate

HUDDERSFIELD
Y

our screen should look like

the picture above with navigation icons to the side, top and bottom.
If it does not, please click the image above to gain full website access. Thank you.
POUND WORLD
DISCOUNT SHOP
TEL 01484
( Your Business ? Please advise local phone number. Click Here )
COFFEE CALI
COFFEE SHOP
TEL 01484 539693
THE BALLOON PEOPLE
SPECIAL OCCASIONS
TEL 01484 547777
HIDDEN WARDROBE
LADIES FASHION
TEL 01484 451511
click to cross
VACANT SHOP
Click here for more
Vacant Properties
TOYLAND
TOY SHOP
TEL 01484 544664
VACANT UNIT
Click here for more
Vacant Properties
OUTDOOR WORLD
CLOTHING & EQUIPMENT
TEL 01484 542002
VACANT UNIT
Click here for more
Vacant Properties
THORNTONS
CONFECTIONERY
TEL 01484 519931
BAYTREE INTERIORS
FOR THE HOME
TEL 01484 429977
BODYCARE
PERFUMES & TOILETRIES
TEL 01484 428205
CARD FACTORY
GREETINGS CARDS
TEL 01484
GREGGS OF YORKSHIRE
SANDWICHES & SAVOURIES
TEL 01484 541750
GRAINGERS GAMES
HOME ENTERTAINMENT
TEL 01484 426213
HD1 2RS
MEAT STEVE
FRESH MEAT & FISH
TEL 07960 165842
HUDDERSFIELD