Trip Planner

Here is a great service from Virtual Huddersfield Ltd to help you plan your trip TO or FROM Huddersfield.

We have put here all the links you should need to better plan for your trip especially if it's NOW! We have actual weather views from our own Live Webcams covering the skies over the M62 and M1. Most also incorporate road surface shots to allow you to gauge rainfall or snow. We also have a link to Traffic England with current conditions on the M62 and M1 in our region and Trans Pennine.
New Links to live Motorway Cams on our patch below
Please let us know if you find the service useful and any suggested links we have missed.

Click above for Current Conditions including overhead message boards, road works, accidents etc.

Find out where to park in Huddersfield.


Your roads in winter brought to you by Kirklees Council. Get the latest information on gritting and road closures in the area.

Click above for the RAC Route Planner. Simply enter your postcode, and the destination postcode for detailed directions. Also covers most of Europe.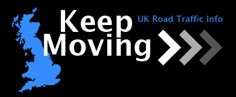 Hold ups and problems on the M62
Radio Leeds, very good snow reports

Plan your Rail Trip. Timetables and latest information


Huddersfield Buses Above. National below

Links to London & Manchester Airports

Leeds Bradford Airport Above

Click for Huddersfield Weather Forecast , remember our Webcams below show what is happening NOW

Current temperature
Didn't like the forecast, see if it's any better with the BBC